About
The Gallery
The Shelton Smith Collection is an exclusive art gallery that specializes in the purchase and sale of fine art of the Great American West, fine art photography, historic Native American artifacts and unique Western Americana. The collection was established in the early 1970s in Austin, Texas, and we have been acquiring and selling great art and one-of-a-kind collectibles for almost four decades.
Our new gallery is located 607 W. 10th Street in Austin Texas. Here our friends and clients can experience the true Spirit of America in a warm and inviting, home-like atmosphere.
Gallery viewings are by appointment only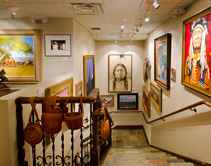 Inventory
We proudly offer an ever-changing inventory of great works of art by the past and present masters. Most of our art is by award-winning painters and sculptors whose work can be found in America's best museum, university, corporate and private collections. Our inventory includes fine works by members and award-winners of the Cowboy Artists of America, the Autry Museum Masters of the American West, the National Cowboy and Western Heritage Museum Prix de West, the Briscoe Museum Night of the Artists, and other prominent art societies and associations. In addition, we proudly offer works by nationally recognized artists who work has been shown in The White House, The United States Capitol, The Hermitage, The Smithsonian and The National Museum of The American Indian.
Unique Items And Artifacts
At the collection our friends and clients will always discover spectacular, one-of-a-kind Native American artifacts and museum-quality Western collectibles. Our inventory includes great Comanche items, multi-piece historic collections of American presidential memorabilia and fascinating art and items from other important American figures such as Quanah Parker, Sam Houston and the legendary Texas Rangers, the oldest statewide law enforcement organization in the United States.
We are members of the Antique Tribal Arts Dealers Association and subscribe to their Code of Ethics. Shelton Smith is also a Life Member of the former Texas Rangers Association.
Shelton Smith
In addition to being a long-time art collector, Shelton Smith is also a licensed Texas attorney who has served as President of the Houston Trial Lawyers Association and Director of the Texas Trial Lawyers Association. He is a Former Texas state official, having served as Special Counsel to Texas Governor Ann Richards, Chairman of the Texas National Research Laboratory Commission, and as Chairman of the Former Texas Rangers Foundation. Smith has been honored for his public service by the Office of the Governor of Texas, the Texas Legislature and the National Governors Association.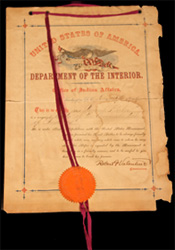 Terms & Conditions
We are happy to offer our clients layaway and will structure payment terms on any item. All of our fine art, artifacts and collectibles come with a full, money back guarantee that the item is as described, authentic and genuine. All sales are subject to applicable sales taxes and shipping charges.
We can also assist our clients in locating specific works of art and special commissions. The Shelton Smith Collection is always interested in purchasing quality works of art by established Western artists.
All art images on this site are owned by the artist and/or artist's assignee and are subject to full protection of federal copyright laws.
The Shelton Smith Collection | Gallery viewings by appointment only
607 W. 10th Street, austin tx 78701 | Gallery: 512.582-0073 | Mobile: 512.517.3827 |
info@sheltonsmith.com